SITE NOTICE: Due to maintenance work, the Wiki and the Forums won't be reachable for approximately 4 hours starting 23.05.2015 16:00 UTC.
Seikoku no Ryuu Kishi
From Baka-Tsuki
Project Status: STALLED

This project has not been updated in the past 6 months.
Help revive this project by joining the translation team! — Learn more about Baka-Tsuki activity status.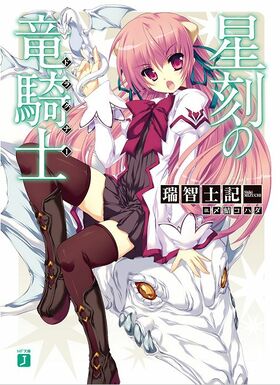 Seikoku no Ryuu Kishi (星刻の竜騎士, lit. The Star-Marked DragnerDragon Knight), also very well known as Seikoku no Dragner, is a Japanese light novel series written by Shiki Mizuchi and illustrated by Kohada Shimesaba. The series has currently 18 volumes and is published by MF Bunko J. In April 2014 an anime adaptation began which covered the events of volumes 1-4 of the light novel which ended in June 2014.
Story Synopsis
Ansarivan Dragon Riding Academy is for boys and girls who had made contracts with dragons. Ash Blake had a Seikoku on his hand, a proof of being a contractor, but he didn't have any dragons for his partner. One day, a dragon within him wakes up from a certain incident. However, the dragon that appeared was different from other dragons. It wasn't in a form of a dragon but had a form of a girl!?
"You are not my master; I'm the one who is your master," she says.
Courtesy of FairGame
Story Arcs
Switch OPEN and CLOSED Sections
Story Arc 1: The Knight of Eco
Story Arc 2: The Avalon Knight Dragner
Story Arc 3: The Ancient Bloodline
Story Arc 4:
Translation
Translators are asked to register for chapters they want to work on
Format Standards
Every Chapter (after editing) must conform to the general format guidelines.
All edited translations are to be in British English.
Appreciation
If you appreciate the efforts of the translators/editors of the Seikoku no Ryuu Kishi Baka-tsuki Project, why don't you thank them in this forum
Feedback
If you enjoy the series, why don't you tell us in the Feedback thread
Updates
23 July, 2014 - Volume 6 Chapter 1 completed
6 July, 2014 - Volume 6 prologue completed
5 July, 2014 - Volume 5 Completed
5 July, 2014 - Volume 5 Epilogue completed
4 July, 2014 - Volume 5 Chapter 4 completed
30 May, 2014 - Volume 5 Chapter 3 completed
6 May, 2014 - Volume 5 Chapter 2 completed
The Seikoku no Ryuu Kishi series by Shiki Mizuchi
Story Arc 1: The Knight of Eco
click here to expand/collapse
Story Arc 2: The Avalon Knight Dragner
click here to expand/collapse
Volume 6
Volume 7
Volume 8
Volume 9
Volume 10
Story Arc 3: The Ancient Bloodline
click here to expand/collapse
click here to expand/collapse
Volume 16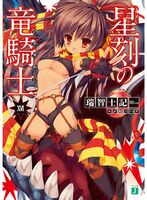 Volume 17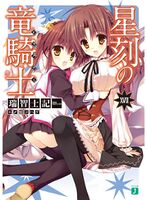 Volume 18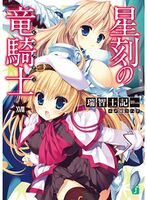 Project Staff
Supervisor:
Project Manager:
Translators
ACTIVE
Editors
ACTIVE
Series Overview