MaruMA:Volume10:Prologue
From Baka-Tsuki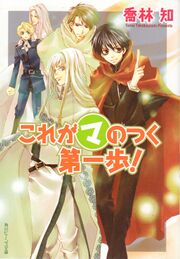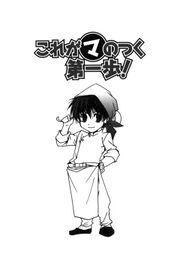 [edit] Prologue
Everyday I´ve got enough to eat and a place where to sleep, it´s simple but nice. And at the end of the month I even get some money.
Merit in the battlefield will always be properly paid. But it is not just for money, it is also the excitement that I feel when moving incognito into enemy territory. My heart trambles and so I feel alive. The greater the risk, the better.
My homeland is important to me.
For my homeland I know no way that´s too long. I fight and face any oponent for it. About the reasons why I don´t believe in giving up. This is not just a soldier. They pay us to fight and we have to obey our superior´s orders.
"What exactly is patriotism, right?" I asked once to an officer whom I met after a long time.
"What if you are plotting a misión that is not paying off for you?"- he asked back.
"If that´s the case I would try to reject it" I said. "But if the order comes from you, Excellency, I will certainly not hesitate in performing it."
Not to tell, that I already have used all the chances to disguise myself as a woman under my country´s service. What should I do? It´s fantastic how I´ve looked like a woman not just for once.